Window Buying Advice
Understanding Glass
Be informed before you buy
Choosing the right insulated glass units for your new windows can be the difference in lowering your energy bills, improving thermal efficiency and increasing your
BER rating. The more you know about the various technical elements, the more informed the decision you can make.
Insulated Glazed Units

Double or triple insulated glazed units (IGUs) are installed in new builds or as replacement glazing due to their thermal efficient characteristics. Multi-pane IGUs are made using different pane thicknesses, contain a range of cavity depths, and may have the cavity filled with an inert gas, all depending on the window specifications and performance requirements.

Special Coatings

​IGUs can be treated with different coatings for different results. The use of coatings applied to the inner surface of a glass pane, can improve various properties. Solar control windows for example, can reduce the UV rays entering through the glazing to help keep your carpet, floors and pictures from fading in rooms that get the most light.

Ratings Window Energy Ratings tell you how energy-efficient your windows are. The rating system is based on a scale of A-G, with A-rated windows being the most energy-efficient.

Remember Every single window size and configuration will have its own separate and unique rating, your Accredited Vista Therm dealer will be able to give you a range where their windows fall or the ratings for a sample window.

Some of the technical aspects of glazing explained.
U-Value

The U-value describes how well a building element conducts heat. The lower the value, the better an insulator a material is.

Elite Low-E Coating

Elite Low-E glass features a special coating on the window pane that reduces heat transfer, preventing heat from entering a home in warm climates or from leaving a home in cooler climates. Windows that feature Elite Low-E coatings are far more efficient at reducing heat loss than non-coated windows.

Gas-Filled Windows

Both noise reduction and thermal insulation can be greatly improved by filling the cavities between the glass panes with a low conductance gas like argon or krypton. These gasses also offer significantly better thermal resistance than air, resulting in greater insulation and hugely improved energy efficiency
Achieve U-Values as low as 1.0 W/m²K in double
glazed and 0.4 W/m²K in triple glazed.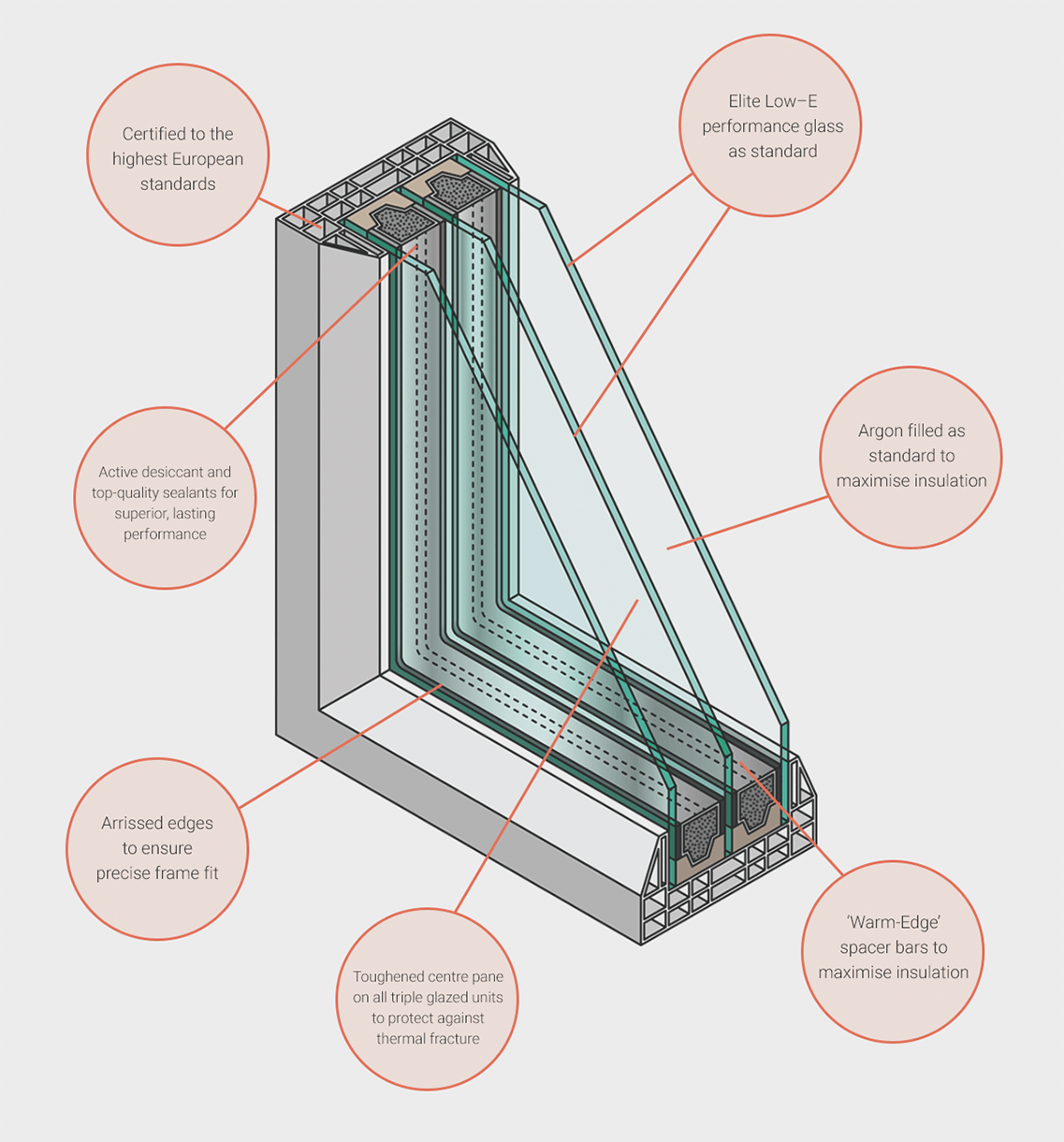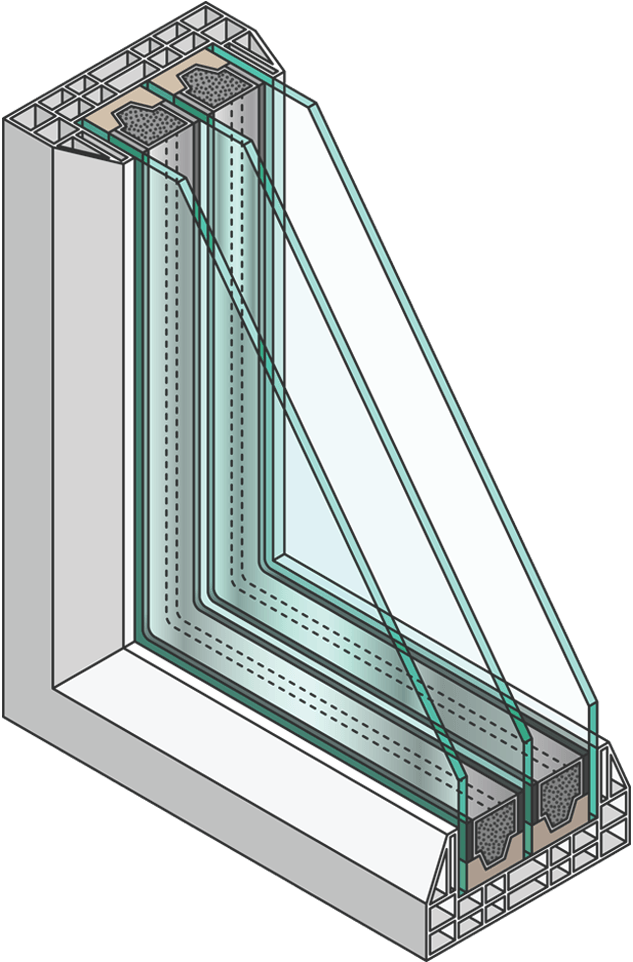 Certified to the highest European standards
Elite Low–E performance glass as standard
Argon filled as standard to maximise insulation
'Warm-Edge' spacer bars to maximise insulation
Toughened centre pane on all triple glazed units to protect against thermal fracture
Arrissed edges to ensure precise frame fit
Active desiccant and top-quality sealants for superior, lasting performance
Find your Vista Therm agent
Talk to our service team, let them know where you're located and the type of project you are undertaking. They'll advise you on the most appropriate Vista Therm agents for your project.
Contact Us