Performance
Performance & Quality
Delivering the highest levels of insulation for
more than half a century.
Manufactured in Ireland since 1965, Vista Therm has consistently set the standard as the highest quality and best performing double and triple glazed units on the market. Synonymous with high quality and high performance
insulated glass, Vista Therm has been performing in thousands of homes across Ireland and the UK for over 50 years. When choosing new windows, insist on the highest performance insulated glazing available, insist on Vista Therm.
Achieve U-Values as low as 1.0 W/m²K in double
glazed and 0.4 W/m²K in triple glazed.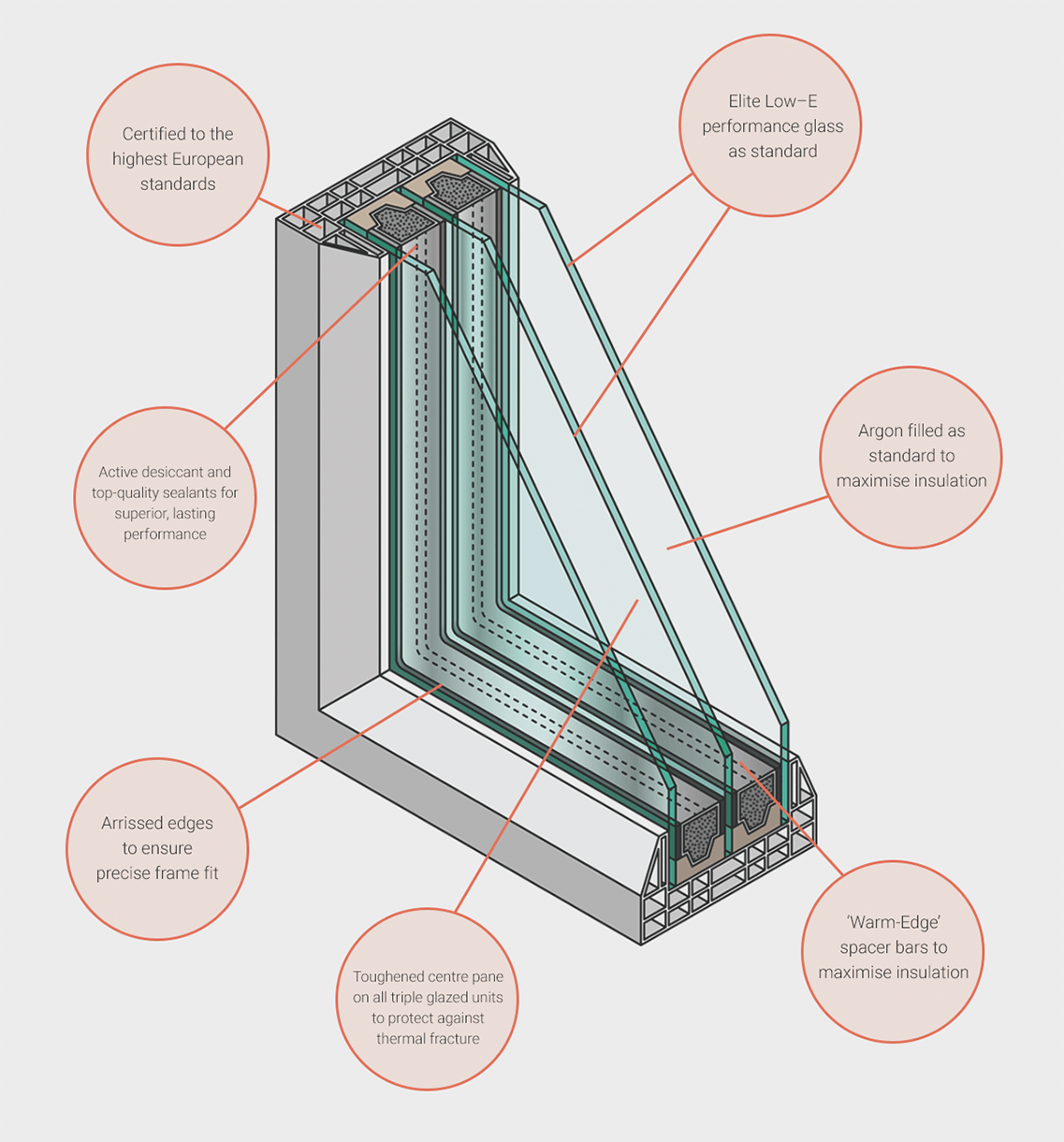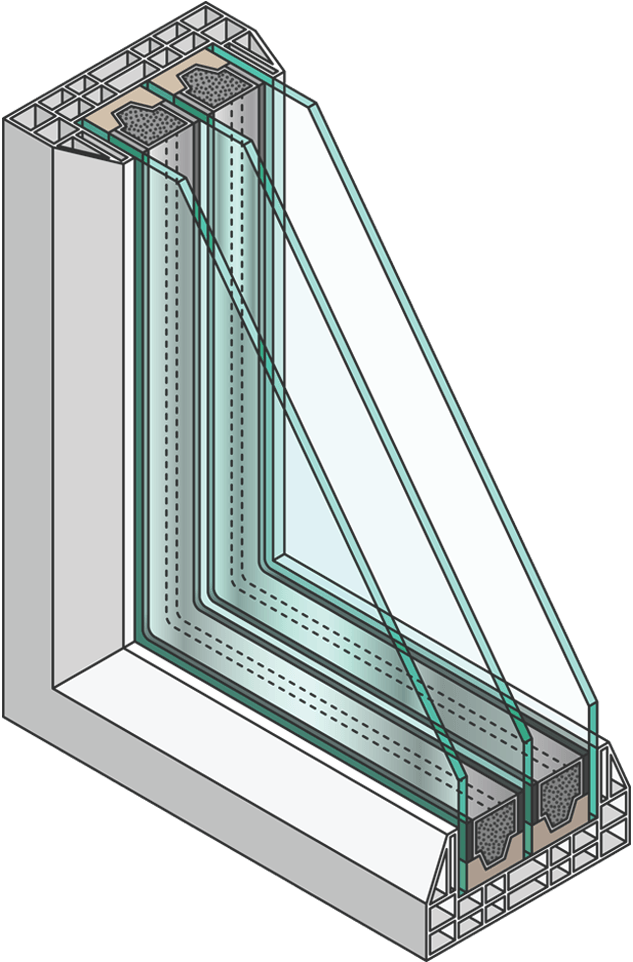 Certified to the highest European standards
Elite Low–E performance glass as standard
Argon filled as standard to maximise insulation
'Warm-Edge' spacer bars to maximise insulation
Toughened centre pane on all triple glazed units to protect against thermal fracture
Arrissed edges to ensure precise frame fit
Active desiccant and top-quality sealants for superior, lasting performance
Maximise heat
retention

Reduce your
energy bills

Enjoy a warm,
cosy home
Rigorous Testing and Stringent Quality Standards
Our commitment to providing the best insulated glazed units means we continually invest in the latest machinery, regularly and thoroughly test our processes and maintain standards of quality that exceed all industry requirements for quality and performance.
Processing Standards

EN 972 Glass for Glazing
EN 1279 Insulating Glass Units
EN 12150 Thermally Toughened Soda Lime Silicate Glass
EN 12600 Pendulum & Impact Test
Other Glass Standards

EN 1863 Heat Strengthened Glass
EN 14179 Heat Soaked Glass
EN 12543 Laminate Safety Glass
EN 14449 Laminate Safety Glass
Certifications

ISO 9001-2008 Quality Management system
ISO 14001-2004 Environmental Management system
BS OHSAS-18001 H&S Management system
BS 50001-Energy Management system
Find your Vista Therm agent
Talk to our service team, let them know where you're located and the type of project you are undertaking. They'll advise you on the most appropriate Vista Therm agents for your project.
Contact Us